The thing about being my age that I absolutely hate are the phone calls that I get from friends saying that a mutual friend passed away.  Or another friend is in the hospital.  Or have you heard that so and so had a heart attack.  And it goes on and on and on.  Sometimes when I hear from someone that I have not heard from in a while, I hesitate to pick up the phone.  And I'm only 52.  Yes I said ONLY because I do not think 52 is all that old.  Isn't 50 the new 30? Your health is important!
I admit I have gotten off track with my eating from time to time in the past but have kept my focus on my health and fitness for the past several years.  I have always been an active person – that was never an issue but when I tell you about the night-time snacking!  That's my most difficult challenge to this day.  If this sounds like you, don't worry.  It's not to late to make the changes you need to make.
My personal goal is to help thousands of people get fit this year particularly folks around my age.  The funny thing is that my generation was really the last generation to get outside and play – truly play – not play video games or spend hours on the computer on Twitter.  We should really know better but because we do remember, you would think it would be easy for us to get up and get moving.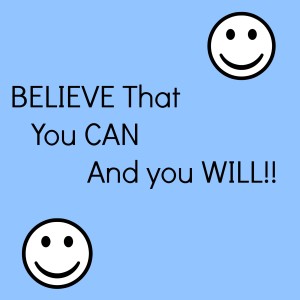 When friends ask me how I can be so active and healthy I tell them the truth.  Never stop moving and baby steps in making lifestyle changes.  If you have been off track and are serious about making your health a priority, let's start with the basics.  Once you have mastered the basics, you can up your exercise level and really focus on your diet but until then begin here:
Where are you?  If you have not been on the scale and do not know your measurements.  Find out and write it down. That's it – just write it down and put it away for at least a few weeks.  It's just a starting point – that's all.
How much crap do you have in your kitchen?  By crap I mean processed foods, unhealthy snacks, sodas and anything else that you already know should not be there – get rid of it.  Now. Today.
Are you drinking enough water?  Your body NEEDS water to survive.  If you are a soda fanatic, replace one soda a day with water.
Are you moving? If you live a sedentary lifestyle, you already know how tired you are – you don't need me to tell you that.  Did you know that when you exercise, your energy level increases?  Today get up and take a walk.  Nothing more strenuous than a walk but the key is to get up and do it.
The next time I hear from you I want you to tell me "You know what Denise?  I did the four things you told me to do and the doctor has reduced my medication."  Or "Guess what Denise?  I am down one pant size."  The most important thing for you to do is follow through.  And you know what? I believe in you. You CAN do this!
To your health,
Denise

Denise Sanger is a high energy business owner with over 30 years experience in the marketing area.  She has transitioned her love of fitness and marketing into helping others succeed in their own businesses.   She founded How To Stay Fit Over 50 to provide hope and support to others by motivating them to take the first step in their fitness journey no matter what age.  Email her at denisesanger@gmail.com or denisesanger@beachbodycoach.com