One of the hardest things to do when trying to eat clean is to make healthy choices that will fit into our busy days and weeks.  For me, the easiest way to stay on track is to plan ahead but even though I work from home, I can still go off track.   What works best for me are two things.  The first thing is to plan ahead and by that I mean with both shopping and food prep.  The second thing is I have to eat at least 4 to 5 times per day and to make sure I do that, I set an alarm on my phone.  Eating 4 to 5 times per day keeps my body fueled and cravings in check.
Let's start with planning.  As I live in a rural area, I only shop every two weeks.  This actually helped my planning and organization because I sit down and plan out my breakfast, snack, lunch, snack, dinner and occasionally a snack in the evening for 14 days.  It keeps me on track mainly because everything works off first the schedule then the grocery list – both of which I plan out at the same time.    Second most important for me is to eat at least 4 to 5 times per day.  This was hard for me at first but over time it really has become second nature to fuel my body with nutritious foods.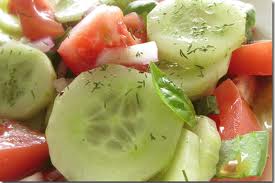 90% of the time breakfast is my Shakeology shake but on the weekend, I will have oatmeal and scrambled eggs for breakfast which provides a nice balance of complex carbs plus protein.  Mid-morning snack is often Greek yogurt.  Lunch and dinner are often interchangeable and many times what I eat for dinner is the next day's lunch.  Below are my favorite easy yet healthy lunches.
Turkey wrap.  This is so simple yet very balanced.  Take a whole wheat wrap with turkey and lots of veggies.  Mustard or use a healthy oil like olive oil and salt and pepper.  Wrap it up and enjoy.
Omelet.  I do eat the whole egg so I whip up 2 eggs with vegetables and eat with fruit.  Breakfast for lunch.
Chef salad.  I love chef salads because I can use any protein I currently have in the house.  Chop everything up and top with turkey, ham and eggs.  Go easy on the cheese.  My go to dressing is olive oil and vinegar.
Chicken and rice stir fry.  This is a favorite dinner that I eat the next day for lunch.  Grilled chicken, brown rice and mixed vegetables. Yum!
And the best rule?  Keep it simple.  The simpler it is for you to put together, the more likely you are to stay on track.  If you have a great lunch idea, let me know so I can add to the list.
To your health,
Denise

Denise Sanger is a high energy business owner with over 30 years experience in the marketing area.  She has transitioned her love of fitness and marketing into helping others succeed in getting fit and running their own businesses.   She founded How To Stay Fit Over 50 to provide hope and support to others by motivating them to take the first step in their fitness journey no matter what age. Email her at denisesanger@gmail.com or denisesanger@beachbodycoach.com