One of the folks in Coach Becky's Challenge Group posted a link to a blog that truly touched me so I thought I would pass it on.  It was an open letter to the new girl at the gym.  The blog post was written by Erica Millard and you can read her post here – "Dear New Girl At The Gym."
Many of us just can't get up the nerve to go to the gym for this exact reason – we think people are watching us.  That mindset will hold you back from getting fit.  The truth of the matter is many of us started exactly at the same point you are starting.  When I walked into Coach Becky's gym, I was 50 pounds heavier than I am today.  I stood in the back row, very embarrassed by my lack of coordination with the Zumba routines.  I thought EVERYONE was looking at me.  Do you know what? I made it through that class and went on to complete my first triathlon and half marathon within one year of first walking in to that gym.  No one paid me a bit of attention.  Everyone is focused on what they are doing or possibly they are lost in their own thoughts or very focused on the instructor's feet to keep up. And I'm very proud to say that I am now a Zumba instructor – how's that for shaking your bootie?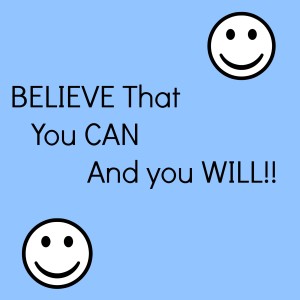 Keep in mind that I have always been an active person but Zumba was not in my comfort level.  I tried to blend into that back wall but if I didn't push through that day, I would not be in the shape I am in today and that's pretty dang good at 52 if I say so myself.  From joining that one class, I have met many amazing folks in Live Oak.  Our fitness family participates not only in the classes at the gym, but in many 5K's, biking events, half-marathons and several of us are gearing up for the next Sprint Tri in Florida. AND many of us are over 40 some in their 70's and 80's.   I love my life and fitness is a big part of my happiness.  Exercise keeps my stress in check and I plan many of my trips around fitness events or my fitness business.
If you have been hesitating joining a gym, fitness class or even taking a walk around your neighborhood, just get up and do it.  As Ms. Millard writes in her post, many people who you see started exactly where you are and please know that we are very proud of you.  You are an inspiration to many just the way you are – push through that place where you are not comfortable.  When we move outside of our comfort zone, many exciting things can happen.  I believe in you but you must believe in you – because yes you CAN!
To your health,
Denise