We may earn money or products from the companies mentioned in this post.
Sometimes you want some comfort food BUT really want to keep an eye on your nutrition. I've found when I get a hankering for some good old comfort food, it's better to go with something higher in protein. That's where this delicious high protein Spanish Zucchini Tortilla saves the day!
Below is the recipe you can print out to save and use over and over because you're going to LOVE how easy and delicious this meal is. Designed to help you stay on track when your days get a a little bit crazy. Ready to eat in about 30 minutes.
I personally feel so much better when I follow a low carb, Paleo nutrition program. My favorite cookbook is Paleo Grubs. Over 450 recipes too choose from!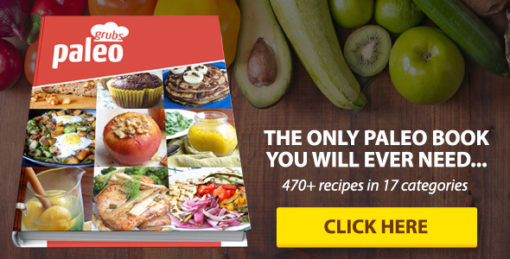 Be sure to check out all my easy to make, healthy recipes here: Low Carb, Healthy Meals