We may earn money or products from the companies mentioned in this post.
Mom has been here since the end of December. She's much more active here in Florida than at home in Ohio during the winter months. This has been another year for lots of snow and cold temps up north. Cabin fever is a very real thing.
Mom prefers to be outdoors and loves to garden which she can do here in Suwannee County all year long. Not only is mom able to be outside, she joins me Monday-Wednesday-Friday mornings for Senior Sweat & Tone class at the gym where she has made many friends. She loves her southern family as she calls them.
My life has flipped upside down over the past few years. Unfortunately, this year, I haven't been able to spend as much time with mom as I have in years past. We did schedule a few trips around Florida to places we haven't been to yet one being Kennedy Space Center. Along with her crew of LeNelle, Barb and Sue she has made it to even more spots that she's not been to. We've also set aside time to simply do nothing and rest. Something both of us need to do.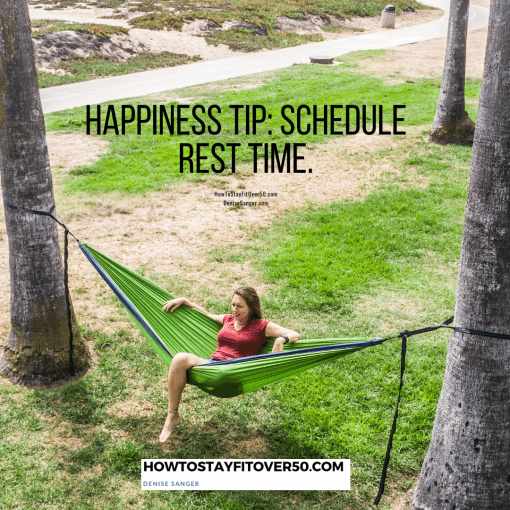 It's very easy to be and stay so busy that you don't give your body time to rest. I'm one that will work from the time I open my eyes until the moment I close them again at night. I actually enjoy working. For me I love teaching fitness classes at the gym along with marketing for my clients. But it can easily become 24/7 if I allow it to.
Over the years I have learned that if I don't take time off, my body will take it off for me. It can be a struggle for me but I reign it in because I must. Meaning when I allow myself to become stressed, my immune system becomes off and I'll get sick.
We humans need rest to be our most productive. As much as we would like to keep pushing and producing 24/7, the reality is our bodies will prevent it one way or another.
If this article sounds familiar to you, here's your reminder to schedule rest and some down time. What can you cut back on or eliminate from your schedule over the next week? Can you clear some time to simply relax and enjoy some much needed downtime? I hope so. Have an amazing week.
To your health,
Denise