Shrimp. Never ate it in my life until this year. Can you imagine not eating something for 59 years then loving it? I love it so much that I have probably tried it at least 10 different ways so far.
I've heard your body changes every so many years but my change has been quite drastic. As a German/Polish descendant you know I grew up eating beef and pork. So imagine my surprise when this year out of the clear blue sky, I have a strong aversion to both beef and pork. To the point, I can't put it near my nose or mouth. Also not a fan of chicken and turkey either but I can still eat both of those.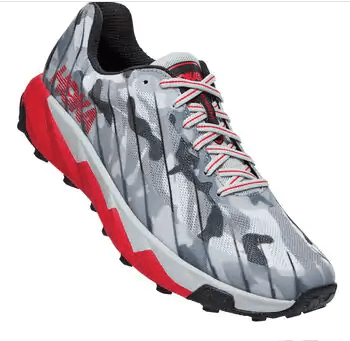 In the year of Covid and staying close to home, I've been kayaking and hiking with friends. If you're going to hike, there are two things that are very important: good hiking shoes (love my Hokas) and a good lunch. Often we stop for lunch usually at a restaurant that has outdoor seating. My friend orders blackened shrimp and says "try this Denise." For whatever reason, I don't go into my normal spiel about how I don't like shrimp or the texture and give it a try. I absolutely LOVED it.
My husband has always liked shrimp but I tried it years ago and there was something about the texture I couldn't get past. I tend to stick to a 80-85% vegetarian diet but shrimp is now my number one protein source outside of eggs.
Below is my favorite way to eat shrimp. I add it to tacos, salads and even with grits or simply eat it with my favorite tomato cucumber salad. Give it a try and let me know what you think.
Blackened Shrimp Recipe
Ingredients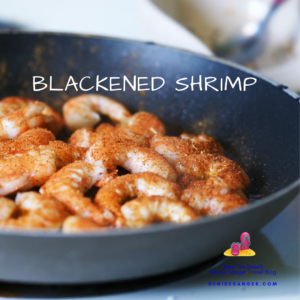 1 pound shrimp shelled and de-veined
2 tablespoons olive oil
2 teaspoons
1 clove garlic crushed (or 1 teaspoon garlic powder)
1/2 teaspoon salt
1/2 teaspoon onion powder
1/2 teaspoon ground dried thyme
1/4 teaspoon dried basil or oregano
1/4 teaspoon ground black pepper
1/4 teaspoon cayenne pepper
Combine everything into a bowl making sure the shrimp is fully coated. You can refrigerate in the marinade or cook immediately. Heat large skillet (I use an iron skillet and can't recommend it enough), then once pan is hot drizzle olive oil into pan and cook the shrimp in batches. Don't overcook and don't crowd the pan.  Enjoy in your favorite recipe when charred on both sides.  Yum!