STOP!  Before you close this page, be sure you confirm your information in the email we just sent to you!  If you don't confirm, you won't be entered into the weekly drawing. We will also send you healthy recipes, exercises and more every so often so be sure to white list our email address.  Watch for the winner on Friday!
To your health,
Denise
p.s. Before you leave, grab your FREE e-book and check out the BURST Fitness special offer below.
p.s.s. Before I forget.  Take advantage of getting BURST Fitness and start reducing your waist like I did mine. Look at the difference in my waist!  This is by far one of my FAVORITE workout programs.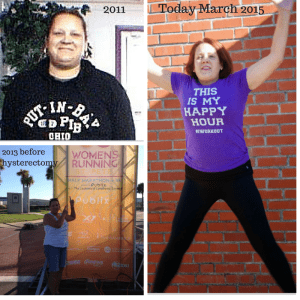 I love, love, LOVE this program and you will too.   Click here to get started:  BURST FITNESS