Yoga. Probably one of the BEST things we can do for ourselves as we gracefully age. But what happens if your knees hurt so much you can't kneel on your mat?
This is something I see first hand every time I teach my yoga classes as many of my clients are over 50. 50 isn't a magic number either. Knee pain often begins at a much younger age.
These are products I personally have used for both knee and my own struggle with hip pain. The top few are so good, that I carry those in my Boho Beach shop.
#1 is this Thick Yoga Mat. I carry this in my shop. It's that good. Thick yet non-slip, recycled rubber. Not as expensive as other thick yoga mats yet this one holds up to wear and tear. I teach 12 yoga classes each week on this mat. You can find it my shop here: Thick Yoga Mat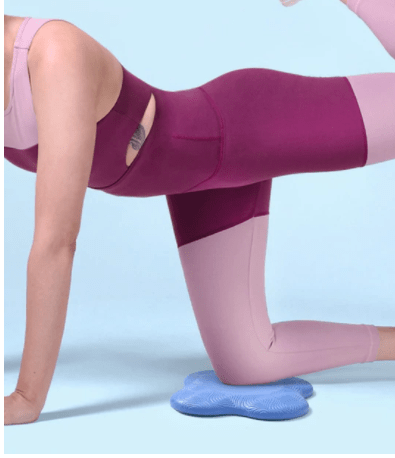 #2 are these knee pads. If after trying a thick yoga mat, you're still having significant knee pain, I recommend adding these knee pad yoga props. erfect for beginners. Can also be used for the wrists. Available as one piece or two pieces in my store here: Multifunctional Yoga Knee Pad for Knee Pain. I'd recommend two pieces so you're level on your mat during your yoga practice. 
#3 Yoga Props. It does not matter what level you're at, you can always use props to help you achieve proper form. I've been teaching yoga for years and still use my block and strap in every practice. Some days, you can easily touch the floor. Other days, you need help. That's when it's important to add props. These are what I use and in my shop here: Yoga Block Prop Set
My other pics for thick yoga mats are:
Manduka Yoga Mats are not only supportive, they're designed to last a lifetime. A bit more than the yoga mats I carry but worth every penny. I also have this mat and use it when I travel.
There are also a few great choices on Amazon as far as yoga mats that will support your knees and joints. These are a few that I like: