Hello. My name is Denise and I'm a yoga teacher. I've always practiced yoga but it wasn't until after 50 and my hysterectomy that I made my yoga practice a priority. Little did I know that I could use yoga for weight loss.
Having a hysterectomy as I did along with menopause, made my mid-section a HUGE challenge. I felt no matter how much cardio or how many crunches I did every week, the belly bloat was still there.
One thing made a difference. Yoga. I teach Gentle Flow Yoga designed for women over 40 and every live class is packed.
I am not the only one to notice the slimming effects of yoga. Every woman in my class has experienced the same effect. Today as I write this, I am down two sizes in my clothes.
Let me just say after my hysterectomy NOTHING was working until yoga. If you are tired of dealing with the muffin top and belly bloat, my advice to you is to incorporate yoga into your weekly routine.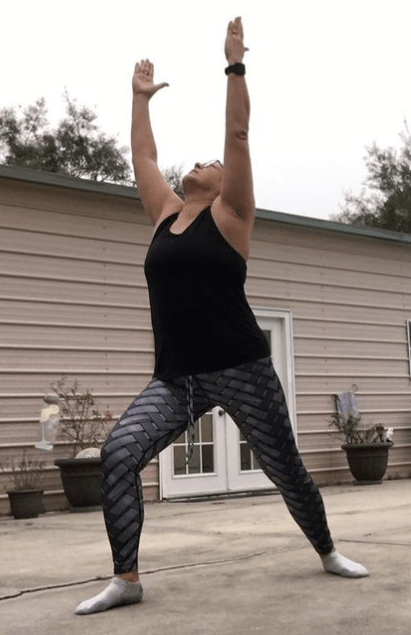 The pic above is when I started the program. The pic below? 6 months later and down 30 pounds and I am 60 years old. Get started right now. Sign up for a yoga class you can do today in home that will help you slim and strengthen your core and body.
Get started here: Yoga For Weight Loss Over 50