Can't escape the news. One way or another you'll hear something throughout the day. This past week have been updates on the Coronavirus and I'm sure everyone is listening and watching to see what happens next. What we need to remember is to think things through logically using common sense. Not allowing our emotions to cloud our judgement.
Sunday, my mom flew out making her way back to Ohio arriving in time to see her spring flowers pop up. First though, she's visiting my sister that lives north of DC. We've been monitoring the news and taking some preventive measures including washing our hands and supporting our immune systems with exercise, vitamins, etc. I made mom an essential oil spray for her to take with her on the plane to wipe down the seat, armrests and trays. If you've ventured out to the stores lately, you'll likely find what we did – many empty shelves.
I'm proud of mom because she has been keeping things in perspective. Not letting the news upset her. She is however, aware that if need be she should stay in the DC area if it's better for her than traveling. Luckily mom is healthy and takes good care of herself so we expect she will arrive in Cleveland as scheduled.
I am not a doctor, nurse or anything involving the medical industry and will not speak on anything regarding this virus or any illness. For me, I take a more holistic approach and remind folks that we must take care of ourselves BEFORE some virus comes knocking at the door.
Below are a few preventive things that you can do now: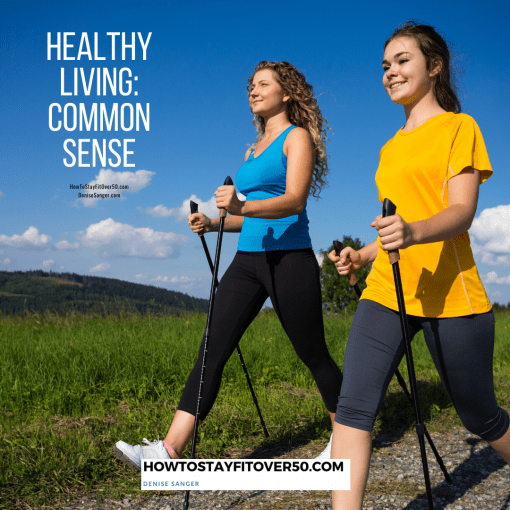 Wash your hands. Then wash them again. A few weeks back I wrote an article about singing Twinkle Twinkle Little Star when washing your hands. Recently on the news, they recommended singing Happy Birthday twice to know that you've washed long enough.
Exercise regularly. Exercise improves your overall fitness which can in turn boost your immune system which helps you fight illness. Put on your sneakers and take a walk.
Get a good night's rest. Sleep is something we all need but also not something we prioritize enough in our lives. Study after study has shown that people that do not get enough sleep are likely to become ill after being exposed to a virus. Turn off the TV or computer and go to bed.
Three simple things you can do immediately for a healthier you tomorrow. Have an amazing week.
To your health,
Denise