Let it go. First thing that comes to mind is the movie "Frozen" and I don't even have little kids or grandkids at home. Disney is very good at marketing. But that's not what I'm talking about in this article. I'm talking about stress.
Many of us are out of whack since this pandemic. We don't know what or who to believe. Is it okay to go out or should we continue to quarantine? Should we wear a mask or not? Covid-19 cases up or down? Can we travel or should we not plan a summer vacation? So many unknowns and for several of us, me included, the unknown along with conflicting information can lead us to feel a bit anxious and stressed.
Once I got past the first few weeks of the quarantine, I haven't really been too affected by the pandemic. I'm mindful though that I do live in a beautiful, rural area. My brother who lives in the DC area mentioned to me that he's not sure if he'll be able to join my husband and I for our annual vacation to Panama City Beach. My first response? Why? Come to find out that Florida is one of the states listed that if he visits, his job will require him to quarantine for 2 weeks. Definitely a reminder that we are still dealing with this virus.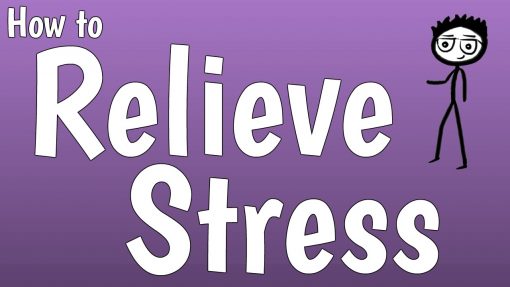 So how do we remain calm in the midst of all this confusion? I'm going to be honest. I stopped watching the news. Why? No matter what news you watch or listen to, it's bad news on repeat. They report the same thing over and over and over. Once or twice during the week, I'll watch the national news but for the most part, nope.
Social isolation is also affecting many and can lead to feelings of depression. Humans are social creatures and need to be around other people. For this exact reason, it's important that we make an effort to be in contact with others. But do it safely.
Pick up the phone and call or Facetime your family and friends to check on them. Make sure they're okay. Skype or Zoom are also great options because you can actually see the person you're talking too. Not quite the same as giving someone a big old bear hug but it will help alleviate some of the feelings of being alone.
Exercise. Simply getting up and moving can have a profound affect on our mental state. I know first hand when I don't exercise, it's very easy for my anxiety and stress to reach epic proportions. This is exactly why I now teach my fitness classes such as Gentle Flow Yoga, Senior Fitness and Tabata all online as well as in the gym. You can join me here: Online Fitness Classes
We live in a world with a new normal. It's up to us how we respond. For me, this pandemic has been a huge eye opener. I no longer run to nowhere on the proverbial hamster wheel. (Read this next: Time to reset) This time spent adjusting to our new reality has made me reflect and realize how truly grateful I am for everyone and everything in my life.
Will life ever return to the way it was before? Who knows. What matters is learning to let go of the things that cause us stress and living every moment of our lives grateful. Today. Have a healthy, happy rest of your week.
To your health,
Denise