Why your choice of shoes is important.
Love to exercise? Is walking or running your passion? Or maybe it's Zumba? How about my favorite, Tabata? I like to move whether it's at the gym or around the house working in the yard so when hip pain almost shut down my exercise routines, I did some research. Actually a LOT Of research.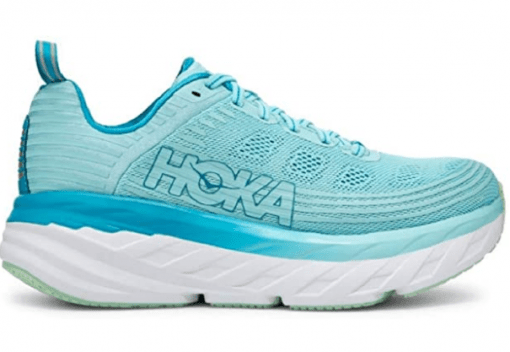 In 2017, I was training for several events including the Marine Corps Marathon. If you've ever trained for a half-marathon or marathon, you know that the mileage increases weekly then tapers off as you near the event.
During training while doing the longer distances of 22 and 24 mile runs, I injured my right hip. Like most of us I'm stubborn and wasn't going to give up. I made a promise to my brother that I would do this event with him. You know how convincing little brothers can be so I pushed through. Somewhere along the line, I ended up compensating for the right hip and injured the left hip.
I looked like a mess when I would walk or run. Folks in my exercise classes would ask me what was wrong. Then the said the dreaded "HR" words. Hip replacement. I said "hip replacement?" Don't put that out in the universe! I refuse to go that direction without trying everything possible first to get my hips back to normal.
Not one to stop my routines, I researched the best running and exercise shoes for hip issues. Many shoes that alleviate hip pain also alleviate knee pain as well. Let me tell you, simply changing my shoes made a HUGE difference. After much trial and error, these are my top three picks for shoes for folks dealing with hip and knee pain: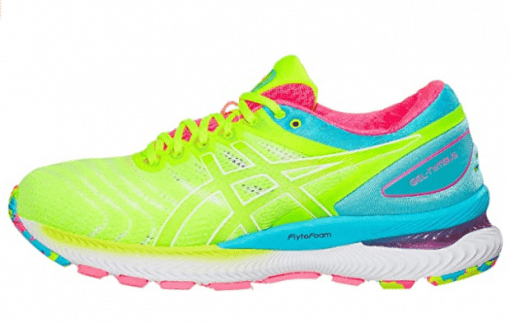 Hoka Bondi. Hoka Bondi is my number one, go to sneaker for stopping pain in it's tracks. These shoes are so good that even my husband who is on his feet for 12 hour shifts on the job wears them for work. When Hoka says game-changer, they are 100% correct. Bondi is the most cushioned shoe in HOKA ONE ONEs road-shoe lineup. The Bondi 6 offers a smooth, balanced ride delivered by the full EVA midsole, the comfortable and breathable upper, and our Meta-Rocker technology. This delivers a consistent ride for all distances. This shoe completely cushions my hips and knees on impact and I can breeze through teaching three fitness classes in the morning.
Brooks Ghost 12. My second go to and the shoes that I alternate wearing with my Hoka Bondi are my Brooks Ghost 12. Several years back when I started running again after many years off, a running store put me in my first pair of Brooks Ghost. I fell instantly in love and found that I could do miles of interval walking/running without fatigue. Even better? At that time, I was dealing with a knee injury from Zumba and could still do my walk/run training when wearing these shoes.
ASICS Women's Gel-Nimbus 21 Running Shoes. These ASICS are a very close second to my Brooks Ghost 12 running shoes. For me, they're like walking on air. Although I don't have the cush I get from my Hoka Bondi's, these ASICS are fantastic for when I'm out walking or hiking. Definitely provides the much needed cushion I needed for my hips.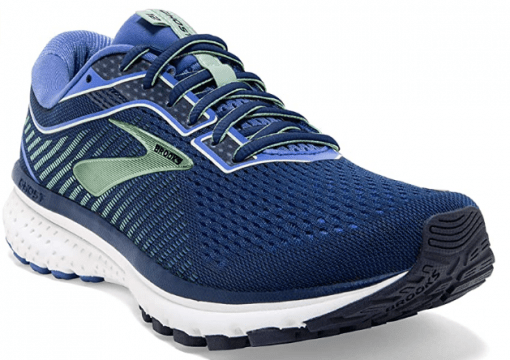 Often when dealing with an physical issue like pain in the knee, hip or back our first thought is to call the doctor or to pop a pill. Before you do that, take a good hard look at the shoes you're wearing? Are they old? Are they supportive? Do they provide enough impact cushion when you are walking?
p.s. I also strongly recommend yoga to help with mobility in the hips and keep the back limber. Read more here: Healthy Hip Tips