This past weekend was my 30th wedding anniversary. When I tell you that the last 30 years went by so fast, I am sure you know exactly what I mean.  One moment we are graduating from high school. Next we are married and soon thereafter kids are in the mix. When the kids are added I think time goes by doubly fast because we are so busy from the time they are born until they leave for college.
Every year we go to Panama City Beach for our anniversary and I must tell you that if you haven't visited the beaches in the panhandle of Florida, add it to your list if you like to travel. This area has white sand, turquoise waters and some of the friendliest people I have ever met. We have never had a bad time during any of our stays but this year it was even more special because my best friend of more than 30 years and her husband flew in from Cleveland to celebrate with us.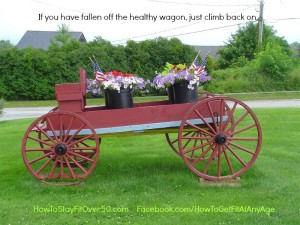 When my best friend and I get together, watch out. This time was no different and we turned it up and had a blast starting from the time we picked them up from the airport. We went to a bar and grill on the beach and that was the end of clean eating and drinking for me as I ordered a burger which came with fries along with a Mich Ultra. Friday night found us in the Tiki Bar next to the hotel and I am still not sure what possessed me to drink shots of tequila 😛 Saturday on a pontoon boat with more beverages then dinner at an amazing steak house. Sunday more eating at restaurants and night cap at the bar.
By Monday morning my body was rebelling and I felt very sluggish. But do you know what? I wouldn't trade my weekend for the world. Good times with great friends more than makes up for my dietary indiscretions and it is not something I do every day. Yes I admit to feeling a bit sluggish still today but I will be heading to the gym in a bit and know that by tomorrow with going back to eating clean along with my normal exercise routine, I will be back to normal.
My point in writing this for you today is that we live in an amazing world with many amazing things including great food and drinks to enjoy. For me it is okay to have a few days off and enjoy myself without feeling guilty. Do you know why? Because 99% of the time I eat clean and even while on vacation, my butt was on the beach every morning taking a walk. Life is about balance and that includes our diet and if once in a while you overindulge  it's okay. Get right back on track the next day or after your vacation.
One day later after getting back to eating clean and working it out at Zumba and 21 Day Fix classes, I feel amazing and back on track. If you have driven off the road too, it's a new day. Get back on track.
To your health,
Denise