Just as bad as making excuses, is doing nothing about your health until you HAVE to do something. Why wait for something to happen when you can be proactive and put your health and fitness at the top of your to do list?  Unfortunately, the fact of the matter is that many of us will not do anything until we are forced to do something either by an illness or life event –  and that goes for many things in life, just not our health.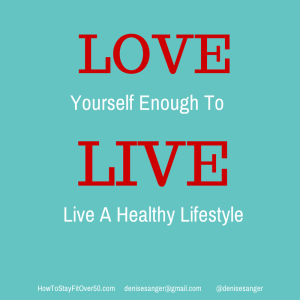 So today, I thought I'd give you a few reasons to make your health a priority. Looking great in a swimsuit will be great side benefit too and it's not on this list:
We all know that our physical health is one of the greatest benefits for being fit and healthy.  Cardio exercise such as walking, biking, spinning for 150 minutes a week along with strength training for 60 minutes will lower your risk of developing type 2 diabetes.  You will also lower your resting heart rate, decrease your cancer risk, lower your risk of stroke and heart disease.  All these benefits for 210 minutes which is only 3.5 hours per week.
Folks that follow a regular exercise routine tend to sleep better.
Not only will you sleep better, folks that live a healthy lifestyle are more productive during the day.
People that exercise and eat clean live longer.  Even if you only get 15 minutes of exercise each day, you are likely to have more birthdays – and who doesn't love birthdays?
Regular exercise is proven to help strengthen bones which is even more important as we get older.
Another fantastic benefit especially during winter is that those that exercise and eat healthy get sick less often.  Regular exercise boosts the immune system.
Exercise and making healthy food choices will help you prevent weight gain.
And the best one on this list?  Folks that exercise and eat healthy are happier overall because they feel pretty darn good.
So if you are waiting for a special occasion how about because today you woke up? Or you want to spend more time with your spouse? You have healthy kids and grandkids?  It's sunny outside?  You woke up with a smile on your face?  You enjoy your job?  Or even that today is Monday? Or Wednesday? Or Friday?  You see, you don't have to wait for a certain day such as New Year's Day to begin your health journey.  There are many occasions every day in your life – you just have to think of them and get started.
To your health,
Denise

Denise Sanger is a high energy business owner with over 30 years experience in the marketing area.  She has transitioned her love of fitness and marketing into helping others succeed in getting fit and running their own businesses.   She founded How To Stay Fit Over 50 to provide hope and support to others by motivating them to take the first step in their fitness journey no matter what age. Email her at denisesanger@gmail.com.