Many of you know that I just finished 30 Days To A New You Ebook where I go into detail about how I've lost 40 pounds and completed my first triathlon.  But something amazing happened during this process that I was not expecting.  I found out that I am very happy with my life.  I think the researching and writing about my lifestyle changes and everything that I have done in the past year brought to the forefront that I am really content with my life.
It got me to thinking about other folks around my age and if they were happy with their lives.  And if they are not happy why aren't they doing something about it to become happy?  We have one life to live.  Why wouldn't we want to live it to our full potential?
Sounds like a greeting card you say?  I agree 🙂  But it's how my life currently is and what I decided I wanted.  Yes there are days when one of my companies aggravates me or stresses me out.  Yes there are days when things I am waiting to happen may take longer than what I had in my mind.  Yes there are days when I may not be happy with my children's decisions.  But in the grand scheme of things these are little blips in the road because I am living the life that I want to live and know that there are times when I have to roll with the punches.  Some days it's easier to roll than others – trust me on that – but overall I am very content and happy with my life.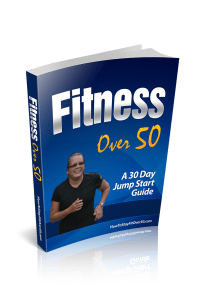 So how do I get to be content with my life?  The key is that you have to first determine what you want your life to look like.  As an example, giving back to my community is and always has been very important to me.  When I was not able to contribute monetarily, I contributed with  my time.  Now I do both.  I support several animal rescues, work with Coach Becky in our community, plus I love to work with seniors so I got my Zumba license and now teach a class one Wednesday  morning each week.  I truly look forward to this class because I love to listen and talk to these amazing folks.  They have such a wealth of knowledge and I learn something every time I talk with them.   But first I had to become self employed so that I could support my standard of living while making time to do the things that are important to me like my fitness and community work.  So that was number one on my list.  Going from being an employee to being self employed and I did that 10 years ago.  Wasn't always easy and some months I wasn't sure how the bills would get paid but they did and here I am today.
The first step on your list should be to truly think about how you want your life to be.  Do you want to have more free time to spend with family?  Do you want more energy so that you can travel with your significant other or with your friends?  I love to travel and that is another thing that I have made a priority in my life.  Once you have decided what you want your life to look like, think about what steps you have to take to get there.
Get started right now creating the life you want:
Decide how you want your life to be.
Write it down.
Decide what portions are most important to you.
Take steps each day towards your goals.
Remember you can do this.  Just take the first step and figure out what it truly is you want.
Blessings,
Denise

Denise Sanger is a high energy business owner with over 30 years experience in the marketing area.  She has transitioned her love of fitness and marketing into helping others succeed in their own businesses.   She founded How To Stay Fit Over 50 to provide hope and support to others by motivating them to take the first step in their fitness journey no matter what age.  Email her at denisesanger@gmail.com or denisesanger@beachbodycoach.com