One of the most asked questions is how to get started exercising when you haven't been active for some time.  It's a very good question because it means you are thinking about how to get healthy.   The best answer for most people and one of my personal favorite exercises is walking.  Walking is an amazing way to get exercise in your day and almost anyone can get started immediately. Because it is low impact, it is easy on your joints.  No special equipment is needed except a pair of walking shoes or sneakers and you can do it just about anywhere – home, neighborhood, vacation, shopping, park and more. You name the place and you can probably walk there or somewhere nearby.
Walking is very beneficial for your body for many reasons including:
Walking is a cardio exercise which is great for your heart and lungs.
Walking burns calories and improves circulation.
Walking can relieve stress.
Walking strengthens your legs and other muscles in the lower half of your body.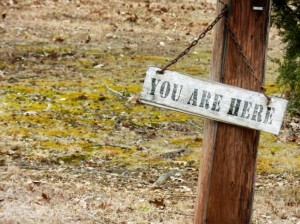 So where do you start?  You start by literally putting one foot in front of the other and heading out the door. Many people advise to let your heel land first as it helps keep your body weight evenly distributed but walk whichever way is most comfortable when you start.  The key is to start and not worry about too much – just enjoy your body moving as you relax and walk to your heart's content.
It is recommended that we get 30 minutes of exercise each day but when you first begin, try to walk 10 – 15 minutes then build from there by adding a few minutes each week until you reach 30 minutes.  Before you add distance, work on walking faster.   For example, you find that it takes you 40 minutes to walk two miles.  Work on increasing your speed until you can walk the two miles in 30 minutes.   If you would like to be challenged, sign up for a local 5K walk which is 3.11 miles and follow the training schedule on Couch to 5K.  This gives you a goal to work toward and will help keep you motivated and on track.
The best thing about walking is not only do we get up and get moving but it also helps reduce stress.  Just getting outside, listening to the birds chirping and enjoying a moment or two will really make a difference.  What are you waiting for?  Put those sneakers on and head outside – the world is waiting for you!
To your health,
Denise

Denise Sanger is a high energy business owner with over 30 years experience in the marketing area.  She has transitioned her love of fitness and marketing into helping others succeed in getting fit and running their own businesses.   She founded How To Stay Fit Over 50 to provide hope and support to others by motivating them to take the first step in their fitness journey no matter what age. Email her at denisesanger@gmail.com or denisesanger@beachbodycoach.com