Yesterday I went with a group of friends to participate in my second Color Me Rad 5K in Jacksonville and had an absolute blast.  Our group of active friends continues to grow and it is so much fun to plan and participate in these events when you have a crew.  If you would have told me just a few years back that I would be running 5K's, half-marathons, and triathlons, I would have quickly told you "no way!" Here it is just a few years later and I participate in events just about every weekend.
The first 5K I did was NEVER ending.  I was 40 pounds heavier than I am now.  There were many times along the way that I had to slow down and just walk.  Coach Becky stayed right by my side and provided the encouragement I so desperately needed. But I had to pick my feet up and keep moving forward and  I was extremely grateful when I crossed that finish line.  Back then it felt like the longest race of my life now I look forward to competing with myself and trying to knock time off my personal best.  Who would have known that I had the strength right inside of me.
You have probably heard that saying "It takes a village to raise a child."  I've also heard that same saying being applied to weight loss. We're told we need doctors, trainers, nutritionist, dietitian, aerobic instructors, and the list goes on and on.  What you do not hear very much about  is the most important thing you need in your weight loss journey – and that is YOU.   It is really easy to get caught up looking for answers to help us lose weight but to be successful, we have to first look within ourselves to find the strength we need.  You need to be committed, accountable and strong enough to push through when the journey gets rocky – and it will get rocky!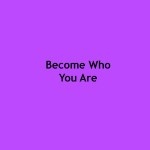 Start with  commitment.  You know what you have to do but until you are committed to walking the walk, you will quickly fall off the fitness path.  Get your mind-set first by believing in yourself before you start any program.  A positive mindset will help you move to the next step.
Next step is accountability.  You have to show up every single day by eating clean and exercising.  Be accountable to yourself.  If you struggle with this one, find an accountability partner that you check in with every day.  Sometimes just the simple task of telling someone you took your 30 minute walk is all it takes because we don't want to say we didn't do it.
Finally strength.  You will need more inner strength than you can imagine especially in the beginning of your journey.  On those days that you are really tired, you will need to pull everything you have in you to get your 30 minute workout in.  Don't let weakness get the best of you.  Push through and when you are done, you will be very glad you did.
Remember there is ONE very important thing you must have to be successful in your fitness journey – YOU.   Wednesday we will be highlighting Jane Pastva's journey – you won't want to miss this story.
To your health,
Denise

Denise Sanger is a high energy business owner with over 30 years experience in the marketing area.  She has transitioned her love of fitness and marketing into helping others succeed in getting fit and running their own businesses.   She founded How To Stay Fit Over 50 to provide hope and support to others by motivating them to take the first step in their fitness journey no matter what age.  Email her at denisesanger@gmail.com or denisesanger@beachbodycoach.com