It happens to all of us at some time.  We set goals for ourselves and for one reason or another, we just never meet them.  For me, I was guilty of this exact thing every single New Year's Eve.  I'd whoop it up on New Year's Eve setting major goals for the coming New Year.  What would happen?  Well on New Year's Day I would have a major hangover from partying too much and would pretty much sit around eating crap all day trying to find my "normal" head and body.  How often have you felt stuck and aggravated about not meeting your goals?  I would bet just as often as I did.
There were a few things that finally got through this thick skull of mine.  First, health and fitness is a lifestyle commitment – not a resolution.  If I truly wanted to get healthy I had to make changes in my lifestyle that supported this direction.  Second, how important was the goal?  The more important the goal was to me, the more likely I would stick with it.  So how did I move forward with this change?
The biggest change for me was to commit to daily exercise and clean eating.  Every single year that I created these unrealistic resolutions and goals, I would fail.  For example, lose 30 pounds in 2 months.  Run 5 miles every day.  You cannot safely go from not being active to being a marathon runner.  You have to commit to baby steps every single day working toward your goal.  For many of us, we tend to think there is a quick solution to meeting our goals but in reality, there isn't.  You will end up gaining all the weight back just as quickly as you lost it – possibly more weight than you lost.  Simply because you didn't commit to changing your lifestyle.  It really is that easy.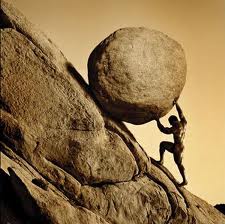 The other realization for me?  If the goal isn't truly important to me, I won't work toward it.  For example, I have been banging my head trying to learn an investment strategy for stocks.  Every day I receive an email updating me on best way to invest for that day.  I start to read the email and next thing I know I'm thinking of my clients in my fitness business and how they are doing.  Or I'm thinking of our wholesale customers and letting them know that the stock they are waiting for will arrive at the USA Pool warehouse this week.  It is so hard for me to focus on this investment letter that I finally just gave up.  Bottom line?  It just doesn't interest me.  More important to me is making sure my fitness clients are moving toward meeting their diet and exercise goals or my wholesale customers getting the inventory they need to sell quickly during the summer season.
Before you find yourself banging your head against the wall, think about where you want to be in 6 months and start moving toward that goal.  But remember – if it isn't important to you, you won't make any progress so choose a goal that you value such as getting fit.  🙂
Denise

Denise Sanger is a high energy business owner with over 30 years experience in the marketing area.  She has transitioned her love of fitness and marketing into helping others succeed in their own businesses.   She founded How To Stay Fit Over 50 with her friend  Coach Becky Skipper and together they are able to provide hope and support to others by motivating them to take the first step in their fitness journey no matter what age.