Everyone can squeeze 10 minutes out of their day right?  People think they have to spend hours at the gym when in reality making small changes can add up to big results.  The following list of things to do will take less than 10 minutes a day and will help you get ready for swimsuit season this summer.  Ready? GREAT!  Let's do this!
Add five minutes to your workouts in the form of interval training.  For example, when you are walking or jogging, include ten 30 second bursts of power walking or running sprints.  Increasing the intensity helps to burn more calories.  Then every week, add another five minutes.
Drink a tall glass of water.  Most of us do not drink enough water.  So right now, get up and go get a tall glass of water.  It will take you about a minute which leaves us with four more minutes.
Stand up and do 20 jumping jacks.  Many of us sit most of the day which is not good for our health.  20 jumping jacks is about one minute so get up and get jumping.  Not only will you feel better, you just did another minute of exercise while getting your heart pumping.
Eat breakfast.  In three minutes you can scramble up two eggs.  Add a glass of water and you have breakfast. Eggs are full of protein which will help you feel full longer allowing you to skip the junk.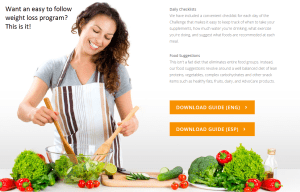 There you have it. That wasn't hard was it?  Simply adding the above 4 things to your day will take about 10 minutes.  10 minutes that adds up to a healthier you AND gets you ready for swimsuit season.
To your health,
Denise
p.s. Got 10 more minutes?  Talk to me.  Sometimes just talking to someone can help you get on track.  Email me at denisesanger@gmail.com or message me on Facebook. I am here for you.

Denise Sanger of DeniseSanger.com is a high energy business owner with over 30 years experience in the marketing area.  She has transitioned her love of fitness and marketing into helping others succeed in getting fit and running their own businesses.   She founded How To Stay Fit Over 50 to provide hope and support to others by motivating them to take the first step in their fitness journey no matter what age. Email her at denisesanger@gmail.com.